Self Healing Abilities
Wonders of the Human Body
Our bodies possess the power of "self-healing"
to return tissues damaged from external factors
to their healthy original state through regeneration.

NeoGenesis paid attention to the fundamental resilience of the human body.

We are seeking out for the secret of health
from the mysteries of human body and its marvelous vitality.
The Beginning of
Autologous Cell Therapy System
Taking the Lead in
Global Healthcare
Just as our incredibly mysterious bodies
have been created from multi-diversification of one stem cell,

NeoGenesis also started with the 'UNISTATIONTM',
the first compact "all-in-one" device for stem cell isolation
and has now grown as a global enterprise providing various medical devices.

As professionals of the autologous cell therapy, we are contributing to the
global medical healthcare industry based on our expertise.
Skin's Natural Vitality
Realize True Beauty
The original state - the purity and freshness of the beginning
–is what we seek in true beauty.
NeoGenesis developed the most optimal substance for
our bodies to provide aesthetic solutions for
'self skin regeneration' and 'anti-aging'

Through endless research on the vitality of the human body,
a new beauty is realized where the time of the skin is reserved.
Powers of Healthy Beauty
Create a Better Tomorrow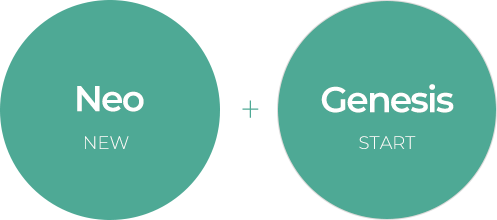 A more vibrant, more beautiful life begins.
Experience brilliance with NeoGenesis,
obtaining both inner wellness and outer beauty